My brother-in-law and his family and myself stopped on French Prairie. He was a good blacksmith and got a good-paying job doing the iron work for a new steamboat that was being built by a man by the name of Ben Simpson, at a little town on the edge of French Prairie. The boat was named
The Oregon,
and she ran on the Willamette River for years after.
I first got a job of work on a farm and worked there until the new boat was ready to run and then went to work on the boat and worked there until spring. Then I struck out for the Jacksonville mines in Rogue River Valley. When I got to Marysville, which is now called Corvallis, I found several pack trains there after goods, and I got a chance to work my passage with a train owned by a man and his father by the name of Holdman. They had a general mercantile store in Jacksonville and carried everything that the miners needed. They had quite a large train of mules, and I had a good chance to learn the art of packing before we got to our journey's end.
Although the roads, or rather trails, as there were no roads then in the southern part of the state at that time of the year in April 1853, were very muddy and in places mire, I enjoyed the trip with splendid traveling all day through a beautiful country, fresh from the hand of nature and unmarred by the hand of man the most of the way and stretching our tent and camping by some lovely streams every night. He turned our mules out to graze on wild grass until morning. The country abounded with wild game and the streams were full of fine trout, so we had fine living and good sport.
When we got to Jacksonville, I looked around several days, and as I knew nothing about mining I could not find anything that suited me in the mining business so I went to work for the man, Holdman, that I had come there with. He was going to Crescent City, on the coast of California, with his pack train for a load of goods to start a new miners' store on Applegate River about seven miles from Jacksonville, so I went with him as one of his packers at a salary of fifty dollars per month and board.
At that time the whole country was full of Indians, and women never knew when they were safe for all we knew that they were treacherous and were liable to scalp you at any time that they got a chance, so everybody had to go armed and be on the watch all the time. The second day from Jacksonville we were crossing a high, rugged mountain between Applegate and Illinois River when I was driving the hind lot of mules and in some way my belt came unbuckled and fell off, together with a fine, large bowie knife that I valued very highly, and I did not miss it until we had gotten to the top of the mountain, and then I called the attention of Thomas Holdman to the fact and told him that I would like to go back and try to find it. He told me that I might lose my scalp if I did, as, if the Indians caught us alone, they would be apt to get me, but as I had a good Colt revolver hanging to my saddle horn and a good mule under me, I was not afraid, so I went back while Thomas and the rest of them went down the mountain with the train.
After I had gone half the way back down the mountain I found my belt and knife by the side of the trail and got off my mule and buckled my belt on, and as the mountain was very steep right there, I turned my mule across the trail and got on the upper side of him to get on him, as he was very uneasy and anxious to go after the train. Just as I raised myself in the stirrup, the mule turned so quick under me that I went over his head first, down the mountain, and before I could get up the mule was out of sight up the mountain and my revolver was on the saddle, so I had nothing but my knife to fight with in case I fell in with some Indians. I must confess that I felt a little lonesome, but I got to the top of that mountain pretty quick, and then ran about halfway down the other side when I met Tom coming up the mountain as fast as his mule could carry him, with his revolver in his hand, thinking that the Indians had shot me off the mule with arrows and the mule had run away. He was coming to help me if he could, but you may be sure that he was glad to find me unhurt.
When we got to the foot of the mountain we found ourselves in a beautiful valley, divided by a fine, clear running stream, well stocked with mountain trout. This valley was entirely unsettled by whites, but there was a good many Indians that made their home here. We traveled down this stream to its mouth and found it emptied into a stream that is now called Illinois River, which stream we traveled up for a good many miles to where a stream emptied into it, that at that time was called Althouse Creek. This stream was pretty rich in gold, and there was quite a number of miners at work here washing out gold. Near here we crossed the river by fording and after traveling a few miles over country containing several thousand acres of mineral land, rich in fine gold, that was not discovered for several years after our trip through there, but that is being mined at the present time with great profit by hydraulic machinery and has been for the last twenty-five years. The gold is very fine but there has been many thousands of dollars taken out and the mine is paying better now in 1896 than ever.
After crossing this mineral belt, we came to the foot of the Coast Mountains and had to climb up a very steep, rugged trail, just wide enough for one and a mule to pass along for many miles, taking us all day to cross the mountains over into Pit River Valley. While on top of this mountain we found the coldest spring of water that I ever saw, and it poured out a fine stream of transparent water as nice as was ever drunk. From this point I got my first glimpse of Old [
blank
] and could see the beach for many miles. It appeared like a great bank of snow stretched out for many miles in length, and the ocean looked like a great smooth mountain at that distance.
We found Smith River Valley very narrow and hemmed in on both sides by high, rocky and barren mountains. We crossed the north fork on a small flatboat that had just been put on by some men that had settled there. This stream was the clearest water that I ever saw, and one could see a quarter of a dollar on the bottom of the stream very plain although the water was twenty-nine feet deep. After traveling down this stream for several miles, we had to cross a high, steep mountain, as the mountains closed in so close to the stream that we could not follow it any further. When we struck the stream again we found the valley some wider and very level and pretty. After traveling down the valley for about ten miles we crossed the stream by fording, and although the stream was quite wide, it was deep fording and ran swift, but as the bottom was smooth and solid we got across all right. Then I saw the first redwood trees that I ever saw. Here was a grove of timber of several miles' extent going on level land, and the trees would measure from eight to thirty feet in diameter and from one to two hundred and fifty high. This was on one of the finest groves of redwood timber in the state of California. About twelve miles after crossing this river, we came to Crescent City. At that time, it was a city of but few houses, and then very cheap structures, made entirely of rough boards, as the town was only a few months old. Here we got an assorted cargo of goods and in a few days started on our return trip, but not until I had spent several hours on the beach studying the wonderful and mighty works of the great creator as they were spread out before me.
The first day's travel on our return trip brought us to and just across the ford of Smith River, and we camped on the bank of the river in the edge of a beautiful prairie. Here we unpacked and turned loose our mules and stretched our tent. My two traveling companions were busy preparing supper, and I was arranging the packs and ropes so that they would be handy in the morning as we wanted to get an early start getting across the north fork of Smith River the next day if possible. As I was standing doing a lash rope, facing the river, a gun was fired out of the brush on the opposite side of the river at me and the bullet, or piece of lead as it proved to be, passed over my right shoulder so near my head that I felt the force of the shot very plain, and as the lead struck some driftwood just behind me, I got it and found it was about an ounce and a half of lead that had been pounded into a slug in shape to fit a half-inch smooth-bore gun. Had it hit my head, it would have beheaded me. Sure, we knew that an Indian had done the shooting, but as there was only three of us, we could not leave our camp to follow him, so we kept out of sight as much as we could until dark and got away the next morning just after daylight. I was not molested any more on that trip by the Indians. The reason that Indian tried to kill me was, as we had learned in Crescent City, a few days before some packers had camped there and had shot and killed an Indian that they had found in their camp in the morning, when they drove up their mules. They had left the camp alone while they had gone after them. They claimed that the Indians were trying to steal something, and this Indian was seeking revenge. I came near being that revenge.
The next day's travel was a very unlucky one for the owner of the train, for as we passed down the mountain that we crossed, we found the trail so steep that the packs slipped over the mules' heads about as fast as we could fit them, and when we got down into the valley we had to travel some distance through the timber before getting out into open ground. When we did reach the clear ground, we found that one of our pack mules was missing, so I went back to look for the missing mule while the train, in [the] charge of the other two men, went on. After searching for some time, I found the missing mule's tracks and tracked him for some distance into the woods and found him. The pack had worked forward and hurt him so bad that it caused him to slip out of the trail. I fixed the pack and turned him loose in the trail, then got on my saddle mule and followed him. As I was only about two miles from the ferry on the north fork of Smith River, I thought that the train might be across the river by the time the mule got there and he would go in and try to swim the river. I knew that he could not, as one of his sides was sugar and the other was bacon, and of course as soon as the sugar got wet it would melt and that would throw the mule on one side and drown him, so I tried to overtake and catch him, but he was a very strong and active mule, and the one I was riding was rather an inferior one, so I could not overtake him. Sure enough, he never halted at the river, and as the train had crossed, he pitched right in and I got on the bank of the river just in time to see him kick one of his hind feet out of the water as he sank, never to come up again alive.
When the owner of the train had taken the bell mare across in the first boat and left the other man to guard the rest of the mules until the boat could get back, one of the mules he was guarding, and which was also packed with sugar and bacon, got away from him and undertook to follow the bell, and was drowned. So we had two mules and their packs at the bottom of the river. We had no trouble, however, in getting them to the surface as the water was so transparently clear we could see the loops on the ropes and even the handles on tin cups that had got out of the camp box that was on the mules. Although the water was twenty-nine feet down, we got a pole and fastened a hook on it and hooked everything up, stripping the mules and then letting them float away. We dried up what we had left of the packs of the drowned mules and divided it between the other packs and then struck out. We got along without any more trouble the rest of the trip.
In a few days after getting home, we started a miners' store on Applegate River, about seven miles from Jacksonville, Jackson County, Oregon. This store consisted of everything that a miner needed. Even all kinds of liquors, cigars and tobacco. I, at this time, was not quite seventeen years old, and the only white boy in the country, but I soon had lots of company among the Indian boys and girls that lived in that part of the country, as they came to the store nearly every day. I soon got acquainted with them. Among them I soon had two fast friends, who were brother and sister. They were the children of Old Chief John, a great war chief, that lived about three miles up the river at this time. [
The Chief John Giles refers to is most likely "Applegate John"--Hart-tish--and not the famous war chief--Te-cum-tum.
] The boy was about my age and the girl about two years younger. The boy I called Charley, and the girl, Sally. We soon learned to talk jargon so well that we could carry on a conversation to perfect satisfaction. Of course, I made them little presents once in awhile. I was taken down sick with some kind of a fever, and was very sick for some time. While I was sick, my two Indian friends scarcely missed a day that they did not come to see me, and bring me fish, venison or wild bird, squirrel or rabbit, in order to tempt my appetite, and would have no pay of any kind for these favors. When I got up and about the store again, and able to look after the business, although I was very weak yet, my employer left me alone, and went over to Jacksonville. He was gone all day, and soon after he was gone my Indian friends came to see me. Charley brought me a nice piece of a young grizzly bear that he had killed the day before. The meat was very fat, and after they went away I concluded to have a pot pie. We had a garden close to the store, and the young potatoes were about as large as walnuts, so I got some and made some dough out of self-rising astrila [
sic
] flour that the miners used altogether in those days, and after boiling the meat until it was nice and tender, I put in the potatoes and dough, and seasoned it with pepper and salt to suit my taste. When it was done, I turned the whole thing out in two tin pans and sat down to have a good fill, as Thomas, my employer, had not yet gotten home, and he had not let me have enough to satisfy my appetite so far, so in his absence, I thought I would have it all my own way, but he happened to come home just in time to save my life, for I have no doubt that I would have killed myself if he had not stopped my feast. As it was, I had already eaten so much that it gave me a backset, and I had a harder spell than before. The fever was higher and harder to break. One day after I had been down the second time for about two weeks, the fever had been very high all day, and Thomas had been very busy in his store and as he had no help, he had to neglect me some, which he very much disliked to do, for no brother could have been any kinder to me than he was. He had left a large pitcher full of water in reach of me, together with a glass, so that I could get a drink when I wanted it. I drank all that I wanted till along near night I called him, and told him to get me some more water, and when he found that I had drunk all the water that was in the pitcher, he thought it would be sure to kill me if he could not get me to throw it up. So he gave me a dose of lobelia, but it had no effect and he gave me two more large doses, without causing me to throw up. I guess there was so much water in my stomach that the medicine was drowned. About dark, a miner that worked near the store came after something, and I heard Tom tell him that he wished him to stay that night, as he did not believe that I would live until morning, for I had drunk water enough that day to kill a well man, and lobelia would have no effect whatever on me, so he stated. About ten or twelve o'clock that night, I thought sure enough that I was dying, as the fever all left me and I was so weak that I could hardly raise my hand. I was entirely out of pain, and never felt better in my life, only so weak that I thought surely I was dying. I told the men that I was dying, and where to direct a letter to my mother, who was in the state of Iowa, and to my sister, still living on French Prairie, in the Willamette Valley, who, by the way, heard through someone what happened, that was at the store while I was very sick, and then went to where my sister lived and told her I was very sick and was sure to die. As I did not write to her, she believed that I was dead until late in the fall of fifty-four, when I went to her house on Deer Creek, in Douglas County, Oregon, as they had moved up from the Willamette and settled there. She was almost as much surprised as if I had risen from the dead. This night was the turning point, as the next day I was much better and began improving until I got well again.
My young Indian friends came to see me very often, and Charley and I had lots of fun shooting. I was the owner of a splendid Colt revolver, and he had a bow and arrow, so we were both good shots. He could beat me shooting with the bow and arrow, but I could beat him with the revolver. We would sometimes go out hunting together when Tom was at the store, then we would take guns and kill deer, rabbits, squirrels and birds. He could beat me finding game, but I could beat him killing it, as I was much the best shot with a gun.
One day, some time after I had gotten well, Sally, the Indian girl, came to the store with her father, the chief, and I happened to be there all alone. Tom had gone to Jacksonville, and there happened to be no customers there. The girl had always been very full of life and fun before when she had been at the store, but this morning she appeared to be sick. She looked so sad and downcast. We had a kitchen adjoining the store where we did our cooking on a fireplace, and the fire was still burning, so the old man went in to the kitchen and lit his pipe and sat down by the fire and smoked. This left Sally and me alone in the store, so I asked her what was the matter, was she sick, or had some of her friends or relations died? She said, "Neither one." But she dare not tell me what was the matter as if she did, and the Indians found out, they would be sure to kill her, but she wanted to tell me very bad, so I told her that if she would tell me, the Indians should never know that she had told me, even if they should kill me for not telling, so she told me that all the Rogue River and Applegate, and some of the Klamath, Indians had joined together and were going to kill all the white people in the country, and they were going to commence in two weeks. She and Charley, her brother, wanted me to go away off and maybe sometime I could come back and they would be glad to see me, and then maybe I could stay there, but now the Indians were all mad and they would kill me if I did not go away.
As soon as the old man got through his smoking, they bid me goodbye and went away. I never saw the girl afterwards and never met the old chief, or Charley, but one time after that.
When Thomas Holdman came home that night, I told him what the girl had told me. After pledging him to keep the secret as far as the girl was concerned, he just laughed and said the girl was just fooling me and that the Indians knew better than to undertake to whip the whites and drive them out of their country. I told him that I know that Sally believed just what she told me and that I believed that the old Chief intended that she should tell me, so that I might save my life, for he had given her such a good chance to tell me. Holdman would not believe that there was any danger.
A few days after this in the middle of the day I was all alone again, as I generally was in the middle of the day, for miners most always did their trading in the evening, and Tom had gone over to Jacksonville again, when a noted chief, that the whites called George, came to the store alone. I was well acquainted with him, as he had been at the store a great many times. He was as fine a looking Indian man as I ever saw. At least six foot tall, and would weigh about two hundred pounds, and had as fine features as most any white man, and was very intelligent. Although it was against the law to sell or give liquor to Indians, I had treated this Indian before [
to a drink
], and this time he appeared to be very much troubled and downcast, so I poured him out a drink of whiskey, and before he drank it he made a little speech. The meaning of the words that he spoke in jargon was that he hoped to live to see the day when all the white men would be away on the other side of the salt sea. His appearance and the way he spoke caused me to think of what the Indian girl had told me. So I said, "Well, George, you will let me stay, won't you?" And he said, "No, you had better go too." And he meant it, I knew, from the way he spoke, so when Tom came home that night I told him that I thought that the best thing and safest thing we could do was to move the store over to Jacksonville, and told him what Chief George had said and how he acted, and as Sally had not been back since she told me of the danger that I was in, nor Charley had not been there for so long, I was sure that the Indians were going to break out and kill all the people they could. Of course, they would burn and destroy property, and as he and I could not defend the store and our own lives against a whole tribe of Indians, I thought we had better get away while we could, but he would not yet believe that we were in danger, so would not move, and as he had been a true and kind friend to me while I was sick, of course, I would not leave him, although I was sure that the war was coming.
The night before the time expired that Sally had set for the war to commence, Tom and I were alone at the store and I was uneasy, and had been up the creek a few miles and got some mules that we had running on grass resting up so that Tom could sell them, as he had concluded not to pack anymore. I drove them down close to the store, and as it was late in the evening, they stayed there until morning. Although I passed by where there had been several Indian camps that day, I saw no Indians, which reminded me again of Sally's warning, so I told Tom that the Indians would break out before morning, and he jokingly said, "Maybe you had better stand guard tonight, but don't expect me to take my turn!" He expected to have a good night's sleep, but as it turned out, he did not sleep much, for about ten o'clock that night he was taken with a very severe spell of cholera morbus, and I never saw anyone suffer worse than he did from that time until pretty near daylight. I never had seen anyone with that disease before and did not know what to do for him. As there was no one near and he would not let me go and leave him alone, it was a very lonesome night for me, I assure you, as I was expecting the Indians at any moment, and did not know whether Tom would live or die before morning with the disease he had, if the Indians did not kill him. I was sure that my Indian friends would protect me if they could, but did not know whether they would be able to, or not, for I knew something about the savage disposition of Indians when they were on the warpath, so I felt very unsafe and did not think that my scalp fitted very tight, but was a great deal more uneasy on account of Tom, than I was for myself. I did not think that I would be able to protect Tom if the Indians should attack us, although I intended to defend him as long as I lived. Yet I was afraid that he was going to die pretty soon, if I did not get a doctor for him, with the disease that was working on him.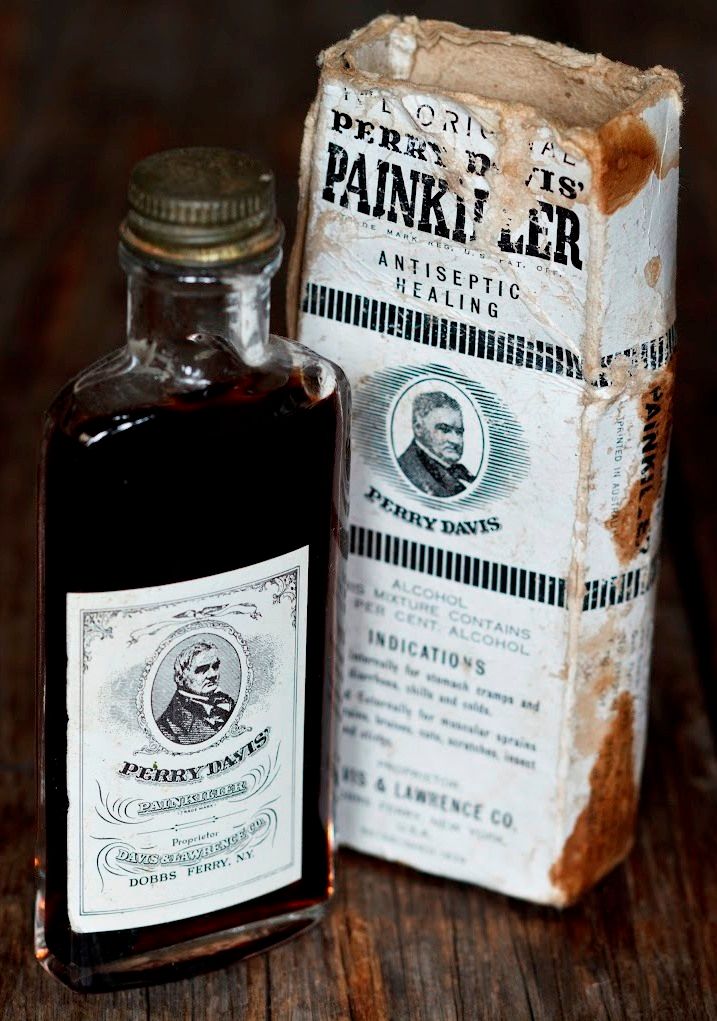 As soon as he fell asleep, just before daylight, as he became easy about that time, through heavy doses of Perry Davis' Pain Killer and hot water that I had given him, I slipped out and caught a favorite saddle mule and saddled it. Armed with my Colt revolver, I started for Jacksonville, after the only doctor that was in Jackson valley. At that time, the road ran for about three miles through fine timber and thick underbrush, and as it was very crooked, I could not see any distance ahead. As I was going about as fast as the mule could travel, and had gone about two miles from the store, I made a short turn in the road. Just as it was fairly daylight, I found myself surrounded by a band of Indians all armed and with their war paint on. They had heard the clatter of my mule's feet and had strung their bows and cocked their guns, ready to shoot, and I would have been riddled in a second if Charley had not been there, but the moment that he saw me, he hollered at the top of his voice to his father, who was the chief in command, to protect and not kill me. He prevented them from shooting and Charley came up to me and shook hands and inquired if my revolver was loaded. I pulled it out of the belt, partly to show him that it was loaded and partly for use if needed, and just then a company of twenty mounted men, well armed, came around a point of timber, only a few rods away, as fast as their horses could carry them. The moment that they saw the Indians they drew their guns to fire on the Indians. I hollered, "Hold on," and told Charley to stop the Indians, as they had all made a move to get in the timber. He did as I told him, and the Indians, all twenty-five in number, gathered around me and as the men did not fire, but came up slow, both parties on their guard for fear that the other would take advantage of them, I began to realize the danger I had been in and now knew positively that I had not misplaced confidence in trusting my friend, Charley, as he had proven true even at the risk of his life and saved my life, which of course made me still think more of him, but that was the last time that I ever saw him, or his father. The men from Jacksonville took all of that company of Indians prisoners without a fight, partly at least through my influence with Charley. The white men then told me that what the Indian girl had told me some weeks before was true, but of course they did not know anything about what she had told me. They only told me what had happened. The Indians all over the country were on the warpath and had killed two men at the edge of Jacksonville the evening before, and one that morning. Every available man that could get armed, and horsed, were out to alarm the people. I told them that I had to go to Jacksonville for a doctor, or at least for a doctor's advice and medicine. The captain of the company told me it was impossible for me to get there, as the town was surrounded by Indians, and me being alone, they would be sure to get me. Of course, they could not spare a man to go with me, but when I remembered how kind Tom had been to me when I was sick, and how white he looked when he fell asleep, suffering all that night, I determined that I would get medicine for him or die, so I told the captain to stop as he went by the store, and if Tom was alive to tell him that I would soon be back with medicine for him and to have the captain to send all the miners that he could to the store as quick as possible. The company took their prisoners down the creek about six miles and left them to be guarded by a lot of miners until there could be some better arrangements made, but that night they stole their arms and some mares and slipped out through the guard, getting away. In a few days, they were seen in a battle on the lower Applegate. As the Indians gained the battle, the whites had to retreat and leave the Indians in possession of the ground, and carry off their dead and wounded. The Indians were commanded in that engagement by Chief John, the father of Charley and Sally, my Indian friends. A few days before my life was in his hands for a few moments, but I feel that I was safe while Charley was there, even if the white men had not come to my rescue.
After parting with the soldiers and their prisoners, I traveled alone pretty fast and as quiet as possible without any sign of danger until I had gone part of the way down the hill back of Jacksonville. This hill was covered with timber and brush and over half a mile from top to bottom, and as I got about one-fourth of the way from top to bottom, I heard a very strange noise out in the timber a little way from the road. It was of such a nature that I thought it was someone that had been wounded and probably crawled off there, in need of help, so I, with my revolver in my hand, cocked, and on my trusty mule, went quietly and cautiously out through the brush until I got sight of the cause of the strange noise. I found an Indian dog that I think had been hurt in some way, as he was making the most pitiful noise I ever heard. I shot him to put him out of his misery and then let my mule slip down into Jacksonville, like a greased eel.
When I got in town, I found the people all excited. They had heard my shot and supposed that the Indians had shot a white man up on the side of the mountain, and as there had been so many men and guns sent out in the morning to alarm the people, there was not men enough to guard the town and go out to the rescue of anyone.
I saw two Indians
hanging
on a tree just in the edge of town that had been caught and hung that morning[, August 7, 1853]. I soon found the old man, Holdman, Tom's father, and told him that Tom was very sick and I was after the doctor. He scolded me for not turning back when I met the soldiers that morning and said it was a miracle that I had gotten through alive. He said he would go with me to see the doctor but had no idea that he could get him to go out of town, so we went and found him in his office. He said he would not go without a guard of at least ten men well armed and well mounted, and as that was out of the question, I told him the symptoms and told him that if he would give me medicine that I would take it to him. He said that the disease was cholera morbus and that it had run its course and that Tom was about well when I left him, so I had better not try to go back that night alone for the Indians would be pretty sure to get me.
The old man, Tom's father, tried to persuade me from going, but I knew that Tom would think that I was killed if I did not get back and did not know how many men there were at the store to guard it. I was afraid that Tom would need the medicine so I was determined to go back that night. I took some medicine and struck out. While going up the hill through the timber, I was a little afraid, but after I got on top, my road ran along the bank of a small stream for about four miles, and the country was pretty open. I could see pretty well all around me so did not feel much fear. When I got down near the crossing of the creek which was about three miles from the store, I heard a number of volleys fired, making the woods fairly ring. I knew there was a fight going on between the whites and the Indians, just about [at] the ford, but my only chance to get to the store that night was to go ahead, which I did, but before I got quite to the battle ground, I met the same company of men that I had met in the morning. They had alarmed all the miners that they could and gotten back to Jacksonville that night and were on their return trip when they met Chief George with about thirty warriors, right at the crossing of the creek, and then had gotten in a fight with them. They said they knew they had killed some Indians but did not know how many. There was one lying right by the side of the road. They said the Indians had gotten in the brush and timber and they had to retreat. None of the whites were killed, but there were several of them wounded, although none very serious. They told me that I would have to go back with them, as I could not get to the store that night, and that Tom was better and had told them to tell me to stay in Jacksonville if I got there until I could get back in safety, but as the smoke of the guns had not yet cleared away, I knew that the Indians would not be looking for anyone so soon after the battle, so I determined to chance it, knowing that if I could get across the creek I would be out of sight of the Indians in a moment so I rode along quietly until was very near the ford. There I had to make a bend around a clump of willows and then I would be in sight of the ford, and the battle ground. So, as I made the turn, I put spurs to the mule and with my revolver in my hand, cocked, I yelled as loud as I could so as to make the Indians think that there was a lot of us after them. As my mule passed a dead Indian just as I made the turn, the smell of blood, or the Indian himself, scared the mule and I do not think that I ever saw a mule run so fast before, or since, as he did, and he kept it up until he got to the store door. Just as he jumped across the creek, for I do not think he touched the water, I looked back over my shoulder and off about fifty yards from me under some oak trees I saw a good many Indians raising up. They had fallen down when they heard me holler so as to get out of sight. No doubt they thought the whole company was coming back, but I was out of sight so quick that they did not fire a shot at me, so I got back to the store with the medicine for Tom, safe, although I had been running the gantlet all day.
I found Tom much better, and he scolded me for risking my life as I had that day. The miners had gathered at the store, to the number of twenty-five or thirty, and were busy preparing for self-defense. We soon found out that the Indian girl had told me the truth and that all the Indians that she named were on the warpath and doing all the mischief they could. Of course, we kept our guard both day and night at the store, and were not disturbed for several days.
One night, about a week after the war broke out, I was on guard some distance from the store up the road. About ten o'clock I heard a gun fired about a hundred yards farther up the road where the road crossed a deep ravine that was full of brush and [it was] a very dark place. At the crack of the gun, a man hollered at the top of his voice that he was shot, that he was killed, and he kept hollering as he passed me and until he got into the store. The men had partly stripped and hunted all over him and found that he was not touched. He said the Indians were so close that the fire from his gun pretty nearly reached him and he thought he had been shot right through the body, as he had often heard that if a person was badly shot they would not know it for some time, but he was very happy to find that he was not hurt.
A few days after this, late one evening, there were two men who came to the store from a place where there were a lot of miners stopping, up the river about a mile. They only had one log house, and it was small so they could not all get in the house to sleep, so about half of them slept out under some trees. We had our guard out when they came and they laughed at us and said they did not guard at all as the Indians were all gone over on Rogue River, some fifteen or twenty miles away, so there was no use to keep guard.
The next morning, just as day was breaking, I was on guard and I heard volley after volley fired up at their camp, and after it was fairly daylight a party of our men went up to their camp and found four of their men killed and a lot more wounded. The Indians had slipped up to near where they were sleeping and fired into their beds, killing some of them while they were asleep. One man that was at the store the night before was sleeping with all of his clothes on and had a wide belt, but when he got in the house he took his belt off and his entrails dropped out, as a large bullet had cut right across his abdomen and disemboweled him. He lived but a few moments. Some of the wounds were made with arrows, but the most were guns that did the work. They buried the dead and moved the wounded and the well down to our camp that day. After this, for a few days, everything went along quiet at our camp although there was lots of fighting going on throughout the country, but as we were strong handed and well armed, they did not bother us. There was a young Indian with us that had been working with a man by the name of Dr. Osborn in the mines all spring. When Osborn came to the store, he brought the Indian with him. The Indian was but a boy like myself, probably about eighteen, and he and I soon became fast friends, and as it was very lonesome staying around the store without any excitement, and we had to live on bacon that was strong enough to speak for itself, the Indian and I made it up one day that we would slip out through the guard next morning before daylight and go out to the hills about a mile away and kill a deer, pack it in and have some venison to eat, so I stole out two good rifles, one for myself and one for the Indian. Besides I had my Colt revolver and I gave the Indian his gun and put him in the lead. I walked close behind him and watched him very close, for I did not have very much confidence in him. When we found some deer I made him shoot one and take its insides out and then I made him carry it back to camp, and I carried both guns. He got very tired and wanted me to carry the deer awhile and let him carry the guns, but I told him to rest awhile and then go on, so we got back to camp all right with our deer, but it looked for awhile after we got to camp as if the men would massacre me for taking such chances, and they talked so rough that they scared the Indian so bad that night he slipped through the guard and ran away.
He was soon a few days afterwards fighting with the Indians in a hard battle that the whites had with them up Applegate. My friend, Charley, was also seen in that battle. The Indians held their ground and the whites, as night came on, had to retreat. There were a good many killed and wounded on both sides.
A few days after this, there was another battle a couple of miles below us on the creek. Chief George was in command of the Indians, and here again the Indians held their position, and as dark came on the whites had to retreat. By this time the Indians were getting so thoroughly warmed up and it was getting pretty hot for outside camps, and as there was no business done in the store and the men and guns were all needed in the field, Tom concluded to move the store to Jacksonville, which he did.
A few days after reaching Jacksonville, Tom sold his pack train to two men by the name of Dobson and Bell, and they hired me to go as a packer with them to Scottsburg after a load of freight. They had thirty-seven pack mules besides the saddle animals. There were four of us with this train and two other trains, with about the same number of men apiece, going in with us. As they were also going to Scottsburg after freight, this gave us men enough to protect ourselves pretty well.
One of the men had a small dog with him that he thought a great deal of, and this dog came very near to getting us in a serious scrape. We were passing
Tevolt's
house at Rocky Point about ten miles from Jacksonville, where at that time there was quite a lot of people forted to protect themselves against the Indians, and we were passing along the road some hundred yards from the fort when a couple of large dogs ran out and as our little dog was tired and some distance behind us, they jumped on him and would soon have killed him if they had been left alone, but what made it look worse, there were several men standing in the yard looking at them and did not try to stop them. So the owner of our dog rode back as quick as he could and with his revolver shot and killed one of the dogs and wounded the other. He then picked up his little dog and carried him on his mule before him until he overtook us, but as soon as he fired the first shot, the men that were standing in the yard ran in the house. When they came out they had their guns, and they came after us at a run. Of course we expected trouble, so Tom Bell, one of the men that I was working for, told the man that had shot the dog to ride ahead as quick as he could and stop the mules. Then to send all the boys back and for him to stay in the lead and guard the mules. The rest of us would satisfy those fellows, as there were about as many of us as there were of them, so we turned and rode back a piece to meet them. Tom told us to keep cool and watch close and if they made a move to shoot, and for us each to be sure to shoot the man directly in front of us so that we would not all be shooting at one man and to listen to what he said and let him do the talking if there was any talking to do.
As they came up their leader asked where the man was that shot the dogs, and Tom told him that he was at the head of the train, and as he was in plain sight and not a hundred yards away, one of their men swore that he would shoot him and ran to a big rock nearby and got behind it. He laid his gun on the top of the rock and was about to shoot at him when Tom, with his revolver in his hand, cocked, was within ten feet of him and told him that if he fired that gun that he would never get up from that rock as he would kill him with lead, and the rest of us drew all of our guns, and if one shot had been fired there would have been short work, and it is very doubtful if one man would have gotten away with a whole skin, but just at that time the man that had shot the dogs came towards us hollering to hold on, and as he came as fast as his mule could carry him, he was there by the time the man got up from the rock. As he came up he said there was no cause for all our men to kill and be killed on his account, and if we wanted his blood because he protected his little dog and kept him from being torn to pieces, while they did not try to keep their dogs from running out in a public road, a hundred yards from their house, he hoped that they would be men and give him a chance for his life and only one of them attack him at a time.
Turning his attention to the man that had been behind the rock, he drew his revolver and rode out a ways from the rest of us and told him that if he still wanted to kill him, just to step out of the crowd and he would accommodate him, but their leader interfered and he told the man not to go out, for if we had not heard them call their dogs back that the man was not so much to blame for defending his dog as they had thought, for they had called their dogs when they first started fighting, but they would not mind, but that they were very watchful and as their fort was surrounded by hostile Indians, the dogs were of great value in protecting their lives by warning them in case the Indians should come near.
The man that had shot the dogs told them that his dog was equally valuable as our guard while we were in the hostile Indian country and that he was sorry that he had been compelled to shoot their dogs, but he saw no other way at the time to save his dog's life, and that he had not heard anyone holler at their dogs, but it was all done now and could not be helped.
We could not afford to stay there and parley any longer, as we had to get our mules across Rogue River that night and out to where we could get grass for them and with their permission we would go on. This we did, and they did not object, so peace ended what came very near being a serious tragedy.
We had to carry the little dog, or let him ride on one of the pack mules that had aparejos on, before he got over his bites, but he got well all right and everything went all right until we got our loads and got out of Scottsburg about twelve miles on our return trip and made our first camp for the night. After we were loaded the next morning, when we tried to get up our mules we found that one of the bell mares with about half the mules was missing. By the way, as soon as we had gotten out of the hostile Indian country, we had each train that had been traveling together separated, as there was too many mules together to get along well in traveling or getting started in the mornings, so that left us four men with our train of thirty-seven pack mules and two bell mares and our saddle mules. We always left one man in camp to take care of and look after camp while the rest of us hunted up the mules, so after we were convinced that a part of the mules had gone out of the range, James Dobson, one of the men that owned the train, and myself, saddled a mule apiece and struck out to overtake the runaways, leaving the other two men to look after the camp.
After going a few miles, we turned off over the trail and climbed to the top of a high, bald hill that was flat on top, in hopes that we might find them there, or see them somewhere else, and sure enough, we saw them away across a canyon, some four or five miles away, as near as we could judge, and they were about as high up as we were on the top of the same range of mountains we were on, but to get two of them we had to go down into the valley. After going several miles up the trail we would have to climb up the mountains again and go around on a ridge through heavy timber and brush where there was no trail for several miles in order to get out to the open prairie on the top of the mountain where the runaway mules were. As we did not know how rough and difficult it would be to get through we tried to go around the canyon, and as it was raining and we could not see the sun when we got in the timber and brush, we got lost and after wandering about all day in a hard rain, night found us on a creek in the deep, dark woods and without any knowledge of our whereabouts. By this time our mules were tired out climbing hills, over ledges and through thick brush all day without anything to eat, and we could hardly get them along, and as it was getting dark, we knew that we could not get much farther that night with the mules, so James Dobson said that if I would stay with the mules, that he would go down that creek and see if it would not lead out to the trail.
After he was gone, I took the saddles off the mules and tied them up to some trees. As I had no ax or matches and it was still raining hard, of course I could not make any fire, so I took the macheers, which is a large sole-leather covering for a saddle, and lay down on the ground by the side of a log, covering myself with the saddle blankets the best I could, but as I had no coat and the blankets were as wet as water could make them and the rain was very cold, I was so cold my teeth were chattering and I was shaking as if I had the ague. One of the mules was tied so close to where I was lying that he could reach me with his front feet, and I was so tired and cold I fell asleep. How long I slept I do not know, but the mule that could reach me found me and woke me up. I found the macheers had sunk down in the soft ground and moss and leaves and made a trough. I was lying in water about six inches deep and was nearly frozen. I got up and wrapped the wet blankets around me and walked back and forth as far as I could go in the dark and brush. It was so dark that I could not see ten feet from me, and it rained hard all night after I got up. The mules kept snorting for a long time, and I could hear something out in the brush once in a while break a twig by stepping on it, but as my pistol was so wet that I could not get it to fire, I could not do anything but wait for it to eat me if it wanted to. Just as I began to think that I was getting gray-headed with old age, daylight began to appear, and as soon as it was clear light I put the saddles on the mules and turned one of the mules loose. Leading the other, I started down the creek, but I had not gone far until I heard Dobson holler away down the creek. I could just hear him, and I answered and kept on traveling the best I could, but the brush and logs were so thick that it was very slow work, and when Dobson hollered again, I was very glad that he was making better headway than I was, for he was not far off this time. The mules answered him as well as myself. He got to me soon after, and his clothes were nearly all torn off. He had a frightful night as well as myself, for he had followed the creek to its mouth and found that it emptied into the Umpqua River and the trail that we wanted to find crossed it just above its mouth, and then he had tried to [
omission
] me but it was so very dark and the brush and logs so thick that he gave out and had to stop. He stopped under a large fir tree, and some time in the night a bear came so close to him that he could see it moving, so he felt for a tree small enough for him to climb and the first one that he could find was a small, dead tree that most of the limbs were rotten on, and they would not hold his weight. He did not dare to trust to their strength to hold him up but had to hug around the body of the tree. The bear came under the tree and snuffed and snorted at him and he hollered and yelled at it to try to drive it away. He had a pistol but it was like mine, so wet that it would not fire. After he had hung up in that tree until there was scarcely any feeling in his legs or arms, the bear moved slowly away and as he could not stay much longer up there in the tree, he slid down to the ground and stomped and beat himself for some time before he could get his blood to circulate again. Before morning that bear or another one put him up that tree again and kept him there until daylight.
We finally got to the trail and then we made good time to our camp about five miles away. We got to camp a little after two o'clock, and as we had had nothing at all to eat since the morning before, about thirty-three hours, we found when we commenced to eat that we were pretty hungry. The boys that we had left at camp had caught some fine, large trout and had them fried. Dinner was ready for us when we got to camp. One of them had been told where the missing mules were by some men that had passed the camp the evening before, and he had went and got them and had them at camp, but as it was late and we were very tired and sleepy, we concluded not to leave the camp until next day, so we staked the runaway bell mare that night and the next morning we had no trouble in finding our animals.
[
The next several pages concern Giles' adventures in the Coquille and Umpqua drainages in 1854. He concludes his narrative with this brief paragraph about his participation in the 1855-56 war:
]
In the spring of 1855 I went back to the Coquille mines, and worked there until fall, did pretty well. When I got back to the Umpqua Valley, the Indians of southern Oregon had united their forces and taken the warpath and were killing the white men, women and children wherever they could catch them, and destroying property wherever they could, so I enlisted as a volunteer and went to the front and was in about all the battles fought with the Indians in southern Oregon in that war, and was exposed a great deal in rain, snow and sleet out in the mountains with two to four men at a time, for five or six days at a time. We were without a fire and living on raw side bacon and bread that we baked in frying pans before leaving camp, trying to find and locate the Indians on one of those trails. I took cold that settled in my spine, that I never got well of.
The foregoing is a copy of the original manuscript written by my father, Daniel Giles. It is all that my mother could persuade him to write, but of course, failed to include many of his interesting adventures. He felt that his story would be of interest to no one except possibly his immediate family.
My father died in the year 1918, although he had been an invalid for some years prior to his death. My father was very proud of the fact that the U.S. Congress passed a special act in which he was awarded a small pension as a reward for his unusual service as a scout in the Indian wars and the fact that this award was made to him on the testimony of Colonel Martin under whom he served.
In the Indian war of 1855-56 to which he refers and which took place near Jacksonville, Oregon, my father acted as a scout, and his job was to go into the hills and locate the Indians. He has told many interesting stories about the operation. I remember that he particularly talked of an Indian by the name of Ely Bird, who acted as one of the scouts. He thought that Bird was one of the bravest men he had ever known. I recall his telling of the Indians having stolen Bird's horse. Bird announced to my father and the other scout who was working with them, that he intended to go into the Indian camp and repossess his horse. Both men offered to accompany him but he said, "No, white man get killed; Indian get horse." As a matter of fact, he slipped past the sentries maintained by the Indians, entered their camp, stabbed to death the two Indians he figured had stolen his horse, recovered his own horse and stampeded the Indians' horses which was a fact my father concluded me white man could have accomplished.
Another incident that I remember is that when my father enlisted in 1855, Oregon promised that if he would furnish his own horse and gun, that he would be allowed $50.00. This $50.00 was paid to him by the state of Oregon some fifty years later, without interest. My father considered this quite a joke.
It will be noted in his memoirs that he, with other men, were the first white men to cross the Coquille bar. My mother, who was my father's second wife, his first wife having died some years previous to his marriage to my mother, was with her sister in a boat which was the first one to carry white women across the same bar although this was some 20 years after my father's crossing. My mother's name was Indiana Henrietta (commonly called Nannie) Ransom Giles, and her sister's name was Cordelia Ransom Rackleff, their father being Dr. William C. Ransom. I might add that my mother was a great-great-granddaughter of Jonathan Zane and Mary Zane and was also related to Clark of Lewis & Clark fame.

Claud E. Giles
[
Coos Bay, 1952
]